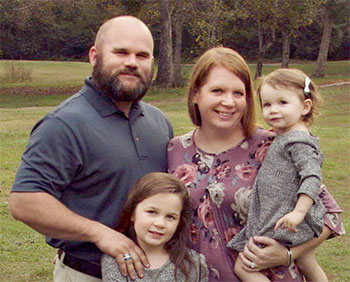 Opened in 2003 in downtown Crestview, FL by Mike Starr because this city needed a good honest & straight forward approach to helping keep car repair simple & reasonable. He prides himself on his word. His father taught him, "you keep one thing in your life from the day you are born until the day you die, it is your word. Friends, family, and acquaintances all come and go, but your word is always there. If you choose to go back on your word, you have nothing."
His average employee has been here about 5-6 years with his longest technicians starting in 2003 from the beginning. You will not find this level of service or expertise anywhere else in the PanHandle with a combined 100+ years of experience. Don't come here on Thanksgiving or Christmas because we believe family is important. We are also closed on weekends for the same reason, it's imperative that employees spend quality time with their family.
Now owned by family, Jason and April O'Daniels have been busy remodeling the shop and making the customer experience even better than ever. This family is focused on continuing to improve every aspect of this shop.  All of the existing customers will notice improvements throughout and be happily surprised next time they drop in for work on their vehicle.
If you want a local mechanic that will treat you as well as they treat their family and employees, this is your place. Main Street Automotive – Your Automotive Service Alternative…… Once you try us, you will see why our customers don't go anywhere else. Call us now at (850) 689-1728.